Meet the Team
Prof. Dave Chadwick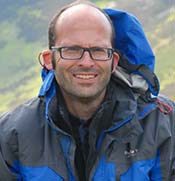 Prof. David Chadwick is Professor of Sustainable Land Use Systems at Bangor University, and is the Lead Investigator of the Uplands-N2O project. On-going projects include Climate-Smart Grass NRN and, he is Co-Investigator of the UK-China Virtual Joint Centre for Improved Nitrogen Agronomy (CINAg), which is exploring innovative technologies to improve nitrogen use efficiency in grass and arable systems. Other research is focused on the improved utilisation of animal wastes and other organic resources on agricultural land, whilst reducing their impact on air and water quality. He recently led the large Defra/DA funded consortium project to Improve the UK Agricultural Nitrous Oxide Inventory (InveN2Ory).
Prof. Davey Jones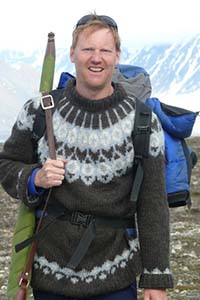 Prof. David Jones is Professor of Soil & Environmental Science at Bangor University and is a Co-Investigator on the Uplands N2O project. His research focuses on nutrient cycling in terrestrial ecosystems with emphasis on soil-plant-microbial interactions and understanding the links between land and water in relation to nutrients and human pathogens. On-going projects including the Climate-Smart Grass NRN, the NERC-URGENCY project investigating ecosystem responses to extreme flooding, the NERC Macronutrient Cycles Programme, the NERC EHH-VIRAQUA programme on environmental viromics, standard NERC grants investigating N cycling in polar soils and a Welsh Government funded project investigating soil biodiversity.
Dr Sarah Johnson
Dr Sarah Johnson is a post-doctoral researcher on the Uplands-N2O project, based at the University of Leicester. Her research interests revolve

around the use of spatial data, especially airborne and satellite imagery, to understand the land environment. She is particularly interested in the relationships between agriculture, environment, forestry and land cover / land use change, especially with respect to anthropogenic influences. She formerly worked for many years in industry (BAE SYSTEMS and Airbus), developing new geospatial services based on satellite imagery and working on consultancy projects for clients such as the European Space Agency. She has previously worked at the University of Sheffield looking at microwave scattering mechanisms of radar signals in wheat canopies. At Leicester, she was formerly a NERC Knowledge Exchange Fellow, working to enhance collaboration between academia and industry and was a Co-I on the GCRF project Resilient Pastoralism : Towards Sustainable Futures in Rangelands. She has also worked on species distribution modelling of agricultural pests in Chile and was technical manager for the Neptune coastal land cover change mapping work, funded by the National Trust.

In the Uplands-N2O project, Sarah is responsible for developing a generalised agent based model of sheep urination based on GPS tracking data from upland sheep and spatial environmental data such as land cover and satellite, airborne and UAV datasets.
Dr Karina Marsden

Dr Karina Marsden is a post-doctoral researcher on the Uplands-N2O project, based at Bangor University. She completed her PhD at Bangor University, investigating methods of measurement and mitigation of N2O emissions from sheep grazed grasslands. Her role within this project will be to link sheep dietary composition with urine composition, and to determine N2O emission factors for urine deposited to extensively grazed upland areas using a combination of automated and manual static chamber techniques. She will also be quantifying N2O emissions from observed urination events in situ, and taking model validation measurements of N2O.
Mr Ian Harris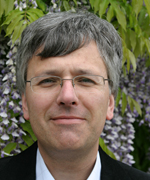 Ian Harris is an agriculturalist / resource manager by training and is the University's Research Farm Manager. Ian has developed some expertise in Geographical Information Systems (GIS) and spatial data from 1994 onwards and has been the nominated researcher responsible for the spatial analysis components of a number of national and international projects (including Uplands-N2O) funded by the DEFRA, Environment Agency, EU, Natural Resources Wales, NERC / ESRC, WG/HCC and local government. Since 2006, Ian has been teaching GIS (ArcGIS, MapInfo and QGIS) to undergraduate and postgraduate students whilst developing GIS capability within the School of Environment, Natural Resources and Geography. He is also responsible for the spatial dataset repository held by the University.
Mr Jon Holmberg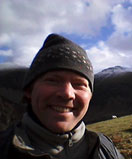 Jon Holmberg provides technical assistance for the Uplands-N2O project. His role is to assist with maintenance and movement of greenhouse gas monitoring equipment in the field. He will also be assisting with the attachment and detachment of sheep GPS collars and tags, routine field sampling and laboratory analyses.
Mr Mark Hughes
Mark Hughes is a technician based at Henfaes Research Centre. He provides assistance with livestock moving/handling and the logistics of moving equipment to remote field locations.  
Prof. Rory Wilson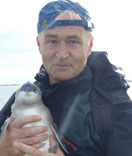 Prof. Rory Wilson is a Co-Investigator on the Uplands-N2O project. He undertook his first degree, in zoology, at Oxford University, after which he went on to the University of Cape Town, South Africa, for his PhD on the foraging ecology of the African penguin. Rory has lived and worked in Canada, France, Germany and Sweden but is now a Professor at Swansea University where he works within the Swansea Laboratory for Animal Movement in the department of Biosciences. Rory specializes in developing and using animal-attached technology to answer questions about animal movement ecology. He has used this approach on many free-living species including fish, reptiles, mammals and birds. His major thrust has been to examine the energetics of movement in an effort to understand how that modulates behaviour and space use. He will use his tagging expertise to study the movement and behaviour of the sheep in detail for the Uplands N2O project.
Rory is editor for three journals, is a Rolex Awards for Enterprise Laureate, a Fellow of the Learned Society of Wales and has been named by the BBC as one of their top 50 conservation heroes. He has published >300 peer-reviewed studies
Dr Andrew King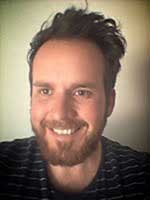 Dr Andrew King is a Co-Investigator on the Uplands-N2O project based at Swansea University. His research group (SHOAL group) use a question-oriented approach to address a range of issues in animal behaviour and ecology, and they have strong applied themes. An over-arching aim of their research is to understand how costs and benefits shape individual behaviour, and how these behaviours relate to the structure and functioning of groups and populations. To achieve this, they conduct research on a variety of group-living fish, bird, and mammal systems (including humans) in the wild and in the lab, and use novel technologies and analytical tools to access information about interactions at many spatial-temporal scales. Their latest work aims not only to test discipline specific hypotheses, but measure, understand, and predict how social animals deal with rapid ecological change. Andrew's areas of expertise include animal behaviour, behavioural ecology, collective behaviour and social networks.
Dr Lucy Lush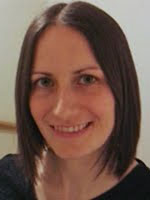 Dr Lucy Lush is a post-doctoral researcher on the Uplands-N2O project, based at Swansea University. Her research interests are mainly focussed on terrestrial mammal ecology and behaviour in relation to habitat use and their implications for conservation and management. She is particularly interested in using new techniques and technology to help answer ecological2 questions, and provide new tools for conservation management and monitoring. For her PhD, she assessed the ecology and behaviour of brown hares and rabbits in pastures and the effects of livestock grazing on their distribution. As part of this, tri-axial accelerometers were used on hares to assess their behaviour.
Currently, she is exploring the effects of sheep grazing and movement in upland areas of Wales using GPS and tri-axial accelerometers to assess the influence of sheep urine deposition on nitrous oxide emissions. This will provide high resolution spatial and temporal data that will be used to create a spatially explicit predictive model of sheep movement and activity.
Dr Laura M. Cardenas
Dr Laura Cardenas is a Co-investigator on the Uplands-N2O project and a senior research scientist at Rothamsted Research (RRes). Laura is an atmospheric chemist, with a PhD in measuring formaldehyde, dimethylsulphide and carbon monoxide, from the University of East Anglia. She joined IGER (now RRes, North Wyke) in 1999 on a BBSRC grant to explore the controls of N2O and N2 from soils, through the development of an automated state-of-the-art laboratory Denitrification incubation system (DENIS). She has used Defra funding to quantify factors controlling N2O emissions from slurry applied to soils and from grazed fertiliser grassland at the field scale. Laura has studied the interactions between soil structure and N2O emissions for a range of soils through another BBSRC grant and was recently successful with a New Investigator grant from BBSRC, to determine the factors controlling the utilisation of different pools of N in nitrification and denitrification in incubation studies, using models for source identification. She has published 43 refereed papers and has also been successful in winning funding from the Royal Society and Defra. She uses models (NGAUGE and UK-DNDC) to estimate N losses from agricultural systems. Laura is a key contributor to the Defra/DA Greenhouse Gas Platform projects, and is responsible for the compilation and submission to the UNFCCC of the agricultural Greenhouse Gas inventory for the UK as well as an international inventory reviewer for the UNFCCC. She is also an advisor for the National Inventory Steering Committee (NISC) from DECC (Department of Energy and Climate Change.
Alice Charteris
Alice Charteris is a post-doctoral researcher on the Uplands-N2O project, based at Rothamsted Research, North Wyke. She recently undertook a NERC Open CASE PhD studentship at the University of Bristol in collaboration with Wessex Water. The project investigated microbial assimilation, partitioning and transport of nitrogen fertilisers in grassland soils in mesocosm laboratory incubation experiments and the field using the stable isotope 15N as a physical and biochemical tracer. Her main role in the Uplands N2O project will be to conduct a series of controlled laboratory incubation experiments using the denitrification incubation system (DENIS). These experiments will investigate the interactive effects of the factors influencing N2O production and emission (such as water filled pore space and urine N content) from soils from sheep-grazed, extensively managed upland grasslands.
Prof. Heiko Balzter

Prof. Heiko Balzter is a Co-investigator on the Uplands-N2O project and is Research Chair & Director of the Centre for Landscape and Climate Research at Leicester University. He has over 20 years of research experience in terrestrial remote sensing, carbon cycle research and ecosystem modelling, covering synergistic uses of ecological and land surface models (including cellular automata with satellite remote sensing data – primarily to improve the quantitative estimation of land/climate feedbacks. He is the holder of a Royal Society Wolfson Research Merit Award - awarded to 'respected scientists of outstanding achievement and potential' for his research on radar remote sensing of forests and heads the European Centre of Excellence for Earth Observation Research Training "GIONET" (Marie Curie programme, €3.5M). He was formerly head of the biophysical modelling group and Head of Section for Earth Observation at CEH.
Dr Mick Whelan

Dr Mick Whelan is a Co-investigator on the Uplands-N2O project and a Reader in Physical Geography at Leicester University. With over 20 years of post-doctoral experience as an environmental scientist, principally in modelling the behaviour of environmental systems, he is particularly interested in understanding the environmental fate and transport of pollutants, including pesticides, "down-the-drain" chemicals and nutrients. He has a PhD in numerical modelling of nitrogen dynamics in catchments from the University of Leeds and has held research and teaching posts at the Universities of Exeter, Milan, Stirling, Cranfield and Leicester. His academic experience is complemented by five years working in environmental modelling for Unilever. He has worked on and led many projects to improve understanding of pollutant fate and transport in water and soil funded by, for example, Defra (PS2236; PS2248; DWI 70/2/266; WT1263; WT1275), the Environment Agency, SNIFFER (WFD85), the water industry and manufacturers and down-stream users of chemicals. In 1998 he won a personal Marie Curie fellowship to look at the interactions between topographic controls on near-surface soil water dynamics and spatial patterns of denitrification across the landscape. He has published over 60 peer-reviewed papers in international journals as well as many conference papers, book chapters and reports.
Dr Humberto L. Perotto-Baldivieso

Dr Humberto L. Perotto-Baldivieso is a Co-investigator on the Uplands-N2O project, and he works in Texas A&M University-Kingsville. With a BSc in Agronomy (1995), MSc in Forestry (2000) and PhD in Rangeland Ecology and Management (2005), Humberto's main research is focused on multiple spatial and temporal analysis affecting movement and dispersal of species and how processes are linked to spatial patterns in the landscape. He has an international track record on multiple-scale spatial analysis for both domestic and wildlife species in Puerto Rico the United States, Brazil, and the UK. His work on livestock focuses on the interactions between domestic and wildlife ungulates, the impact of man-made infrastructure on wildlife, the analysis and design of GPS collar datasets in animal studies. Humberto's work emphasizes on integrating sensing, GIS and landscape ecology principles to assess the effects of livestock and wildlife in rangelands. He was also part of the NERC-BESS Consortium "Fragments, functions and flows – The scaling of biodiversity and ecosystem services in urban ecosystems".